Almería Airport
Enjoy shopping at the Duty Free store in the Almeria airport. On this page, you can find all the information about Duty Free's Pick Up Points at the airport in the province of Andalusia.
You can now choose if you want to do your shopping at the airport or if you want to do it online. If you decide to shop through our website, all you'll have to do afterward is simply come by to pick up your order at Duty Free's pick up point. Also, thanks to the tax exemption at our stores, you will pay much less for the best products on the market.
Almeria Duty Free's catalog of products includes fragrances from leading brands like Carolina Herrera and Giorgio Armani. You can also acquire low priced bottles of liquor from brands like Beefeater and Havana Club, and sweets from brands like Toblerone and M&M's. You can include all of these in your online shopping cart. Take advantage of the Reserve & Collect service and place your Duty Free order online. Afterward, all you'll have to do is collect it at a Duty Free Pick up Point up to two hours before the departure of your flight.
Reserve your online order at Duty Free today thanks to the Reserve & Collect service. Choose from hundreds of products from the best brands and pay less thanks to the airport's tax exemption. Save time and money by making the most of Duty Free's services and enjoy your flight from Almeria.
PP

Pick up Points (1)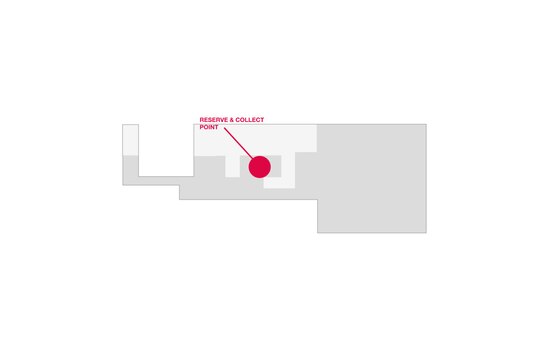 Almería Duty Free Shop
---
Your goods will be ready for pick up 2 hours before the departure of the flight.
You can also do additional shopping while in store.
---
Any questions? Find your answers in: How does the service work? and FAQs.
---